All the four Bishops of the Reformed Church in Hungary travelled today to the Western region of Ukraine to meet with Bishop Sándor Zán Fábián, and pastors and elders of the Reformed Church in Transcarpathia in Beregszász (Berehove).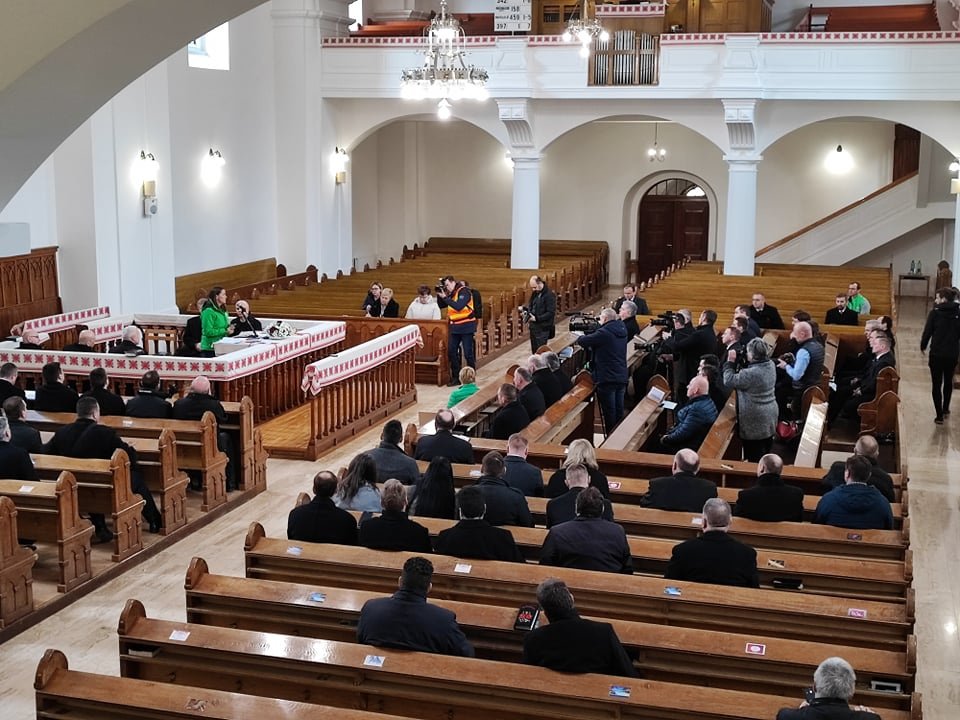 The Bishops came to Transcarpathia to share their spiritual thoughts, biblical reflections, and express solidarity and offer brotherly support. All of them, trusting in the almighty power of God, prayed and offered help to those hit by the war, together with the members of the congregations. They said that those who have left for Hungary are welcomed as brothers and sisters, and those who have stayed are kept in their prayers and thoughts of as brothers and sisters and they continue to do their best to offer them help and relief. The church leaders joined the pastors of the Reformed congregations in Transcarpathia in a prayer for peace and strength.
Bishop Sándor Zán Fábián thanked them for the in-kind and financial support delivered by the Hungarian Reformed Church Aid from Hungary and confirmed that his church will continue to do its best to share and distribute it among the needy and those on the move; whether refugees or IDPs. He reminded that in the past few days, help was also sent by train to Kiev, and just recently a bus has been dispatched with donations to the capital and on the way back it will bring orphaned children to Transcarpathia who will be taken care of by the Church.
The Bishop asked the pastors to do their utmost to help those in need. "If necessary, let us open for them our schools, kindergartens or church halls, let us proclaim them the Gospel of love, and let us pray and beg for peace," the Bishop asked pastors and elders of the congregations.
Katalin Novák, the goodwill ambassador of the Hungarian Reformed Church Aid, was present at the meeting and also prayed to God for peace. The pastors received a copy of the new Reformed hymnal as a gift from the Reformed Church in Hungary, so that in 100 years from now the Reformed hymns will still be chanted in Hungarian in Transcarpathia.
Originally published in Hungarian on the website of the Reformed Church in Transcarpathia.