Kalunba Non-Profit, the implementing partner of RCH's Refugee Ministry offered unforgettable days at the lake Balaton for children preparing them for the start of the school year.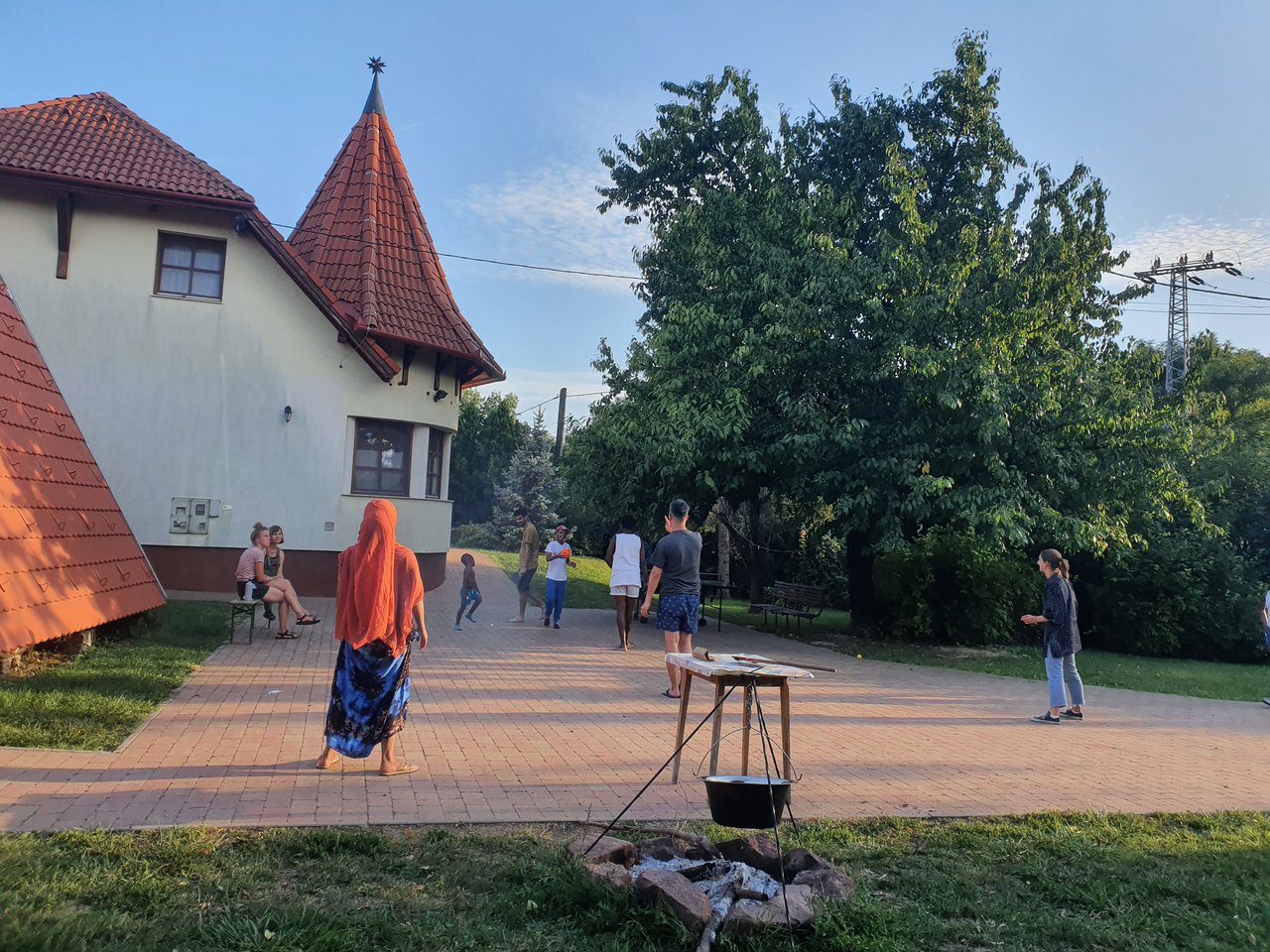 Balatonfűzfő pinpoints the last two days of blazing summer at a time when nothing is very certain. Will school start? How long will we be able to organize camps? We depart from Blaha Lujza square after finding each other, exchanging a few words. For a long time, I only got to see these faces through a webcam - just being there together puts me in a good mood. Many of the Kalunba clients have never seen Lake Balaton. The children learned about it at school, everyone has seen pictures or heard of the big lake, but this is different from actually seeing it, noticing that you cannot see its other side - it really has the colour and the shape of a sea.
Arriving and the lakeside, we almost have the whole beach to ourselves. Women and children make themselves comfortable on blankets, chairs, benches. There is a playground and a football court, but at first sight, everyone is more interested in the water. We go in the lake together, as one big group, first cautiously, then everyone becomes carefree, laughing, splashing, swimming. A few people need a bit more time to get used to going in, for them, meeting the water becomes the highlight of the day even more.
Two of my colleagues bring Lángos for lunch, while I keep clicking with my polaroid camera. I just received it as a gift and quickly discovered that it can function as a shared game and activity with kids - checking the light before taking the picture, clicking, watching the photo paper and the silhouette of the images slowly appearing on it. The lights are golden, end of August, almost September-like autumn lights, the weather stays beautiful throughout both days.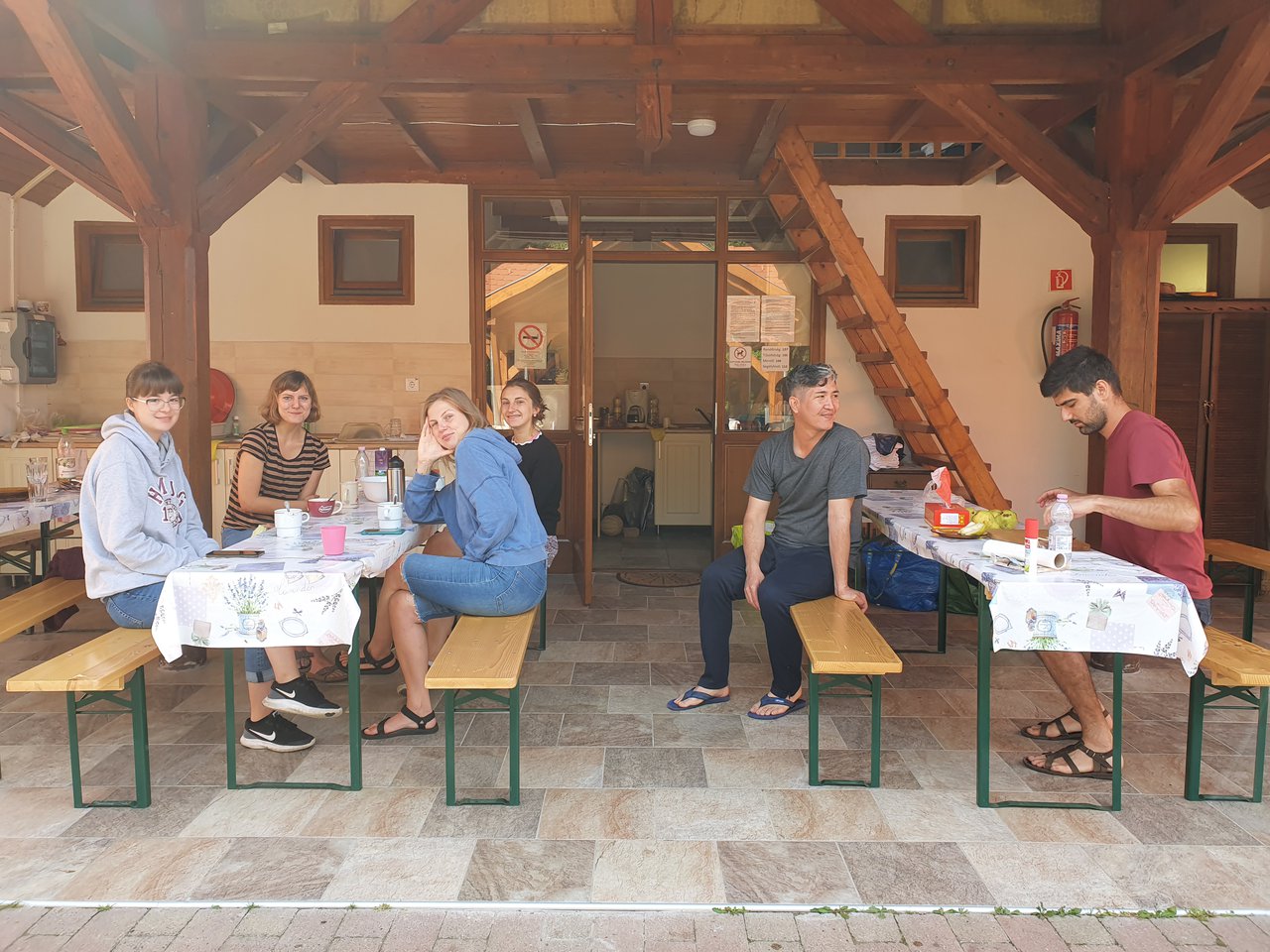 We start getting accustomed to the beach, use the sandpit and play football, talk about the future while playing ping-pong, discuss school, plans, past summer camps, activities, but mainly, we are there in the present, feeling the sun and the water on our skin. It is so rare to be this happy and run all you want, the children say to me. We spontaneously start dancing a bit near the shore when two women put music on. They smile at me and I can't help but join them, let go of insecurities regarding my dance moves.
I am excited because I have seen pictures of our campsite in advance. I know that it has a beautiful, big garden, that cooking, dishwashing and eating can all be done outside.
Most people stay in rooms for 5 but my colleagues and I set up a tent for sleeping. While we are building it, every child wants to crawl in and take a look at it from the inside - this reminds me of how much tents (made of chairs and tablecloths) meant to me as a child. It gives a sense of security, a feeling of having your own little space.
Kalunba Social Services Nonprofit was founded in 2014 and became the official implementing partner of the RCH in early 2017. Kalunba takes a holistic approach to refugee integration and seeks to accompany its beneficiaries through their first years in Hungary in a multitude of ways. The three main activities of Kalunba are assisting refugees to access safe housing, helping refugees to further their education and gain employment, and teaching Hungarian in a professional and practical manner to facilitate integration.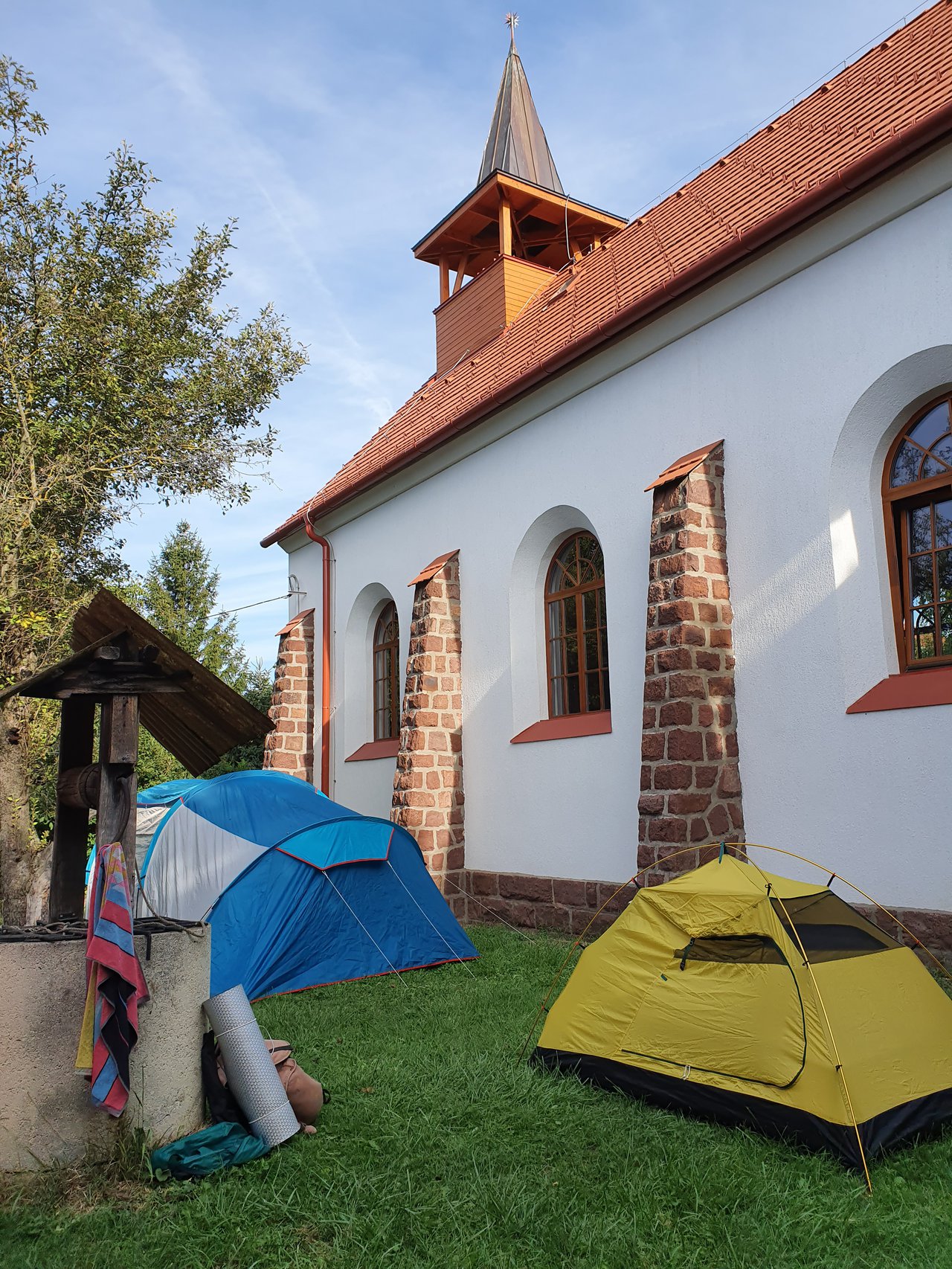 One can dissolve and lose one's sense of time when playing games. We do it so rarely as adults, especially for a long time - pingpong, football, badminton until the fall of dusk. Meanwhile, dinner is being cooked as a common effort, still based on the wonderful recipe of a colleague. Lots of vegetables, meat and rice. Neighbors come over for dinner. They live at Balaton all year round and rarely see such a diverse group in the neighborhood. Their son starts playing badminton with some of the kids from Kalunba, conversations start, dialogues and shared spaces are formed.
After dinner, we say goodbye to two of our beloved volunteers. It's their last night with us. They spent a year in Budapest, their wonderful presence was so helpful at Kalunba. I miss them already, we exchange small farewell gifts and hug each other - we finally can! The air cools down for the night and I sleep deep, thanks to all the sun and the water during the day. I wake up early and we quickly start morning preparations.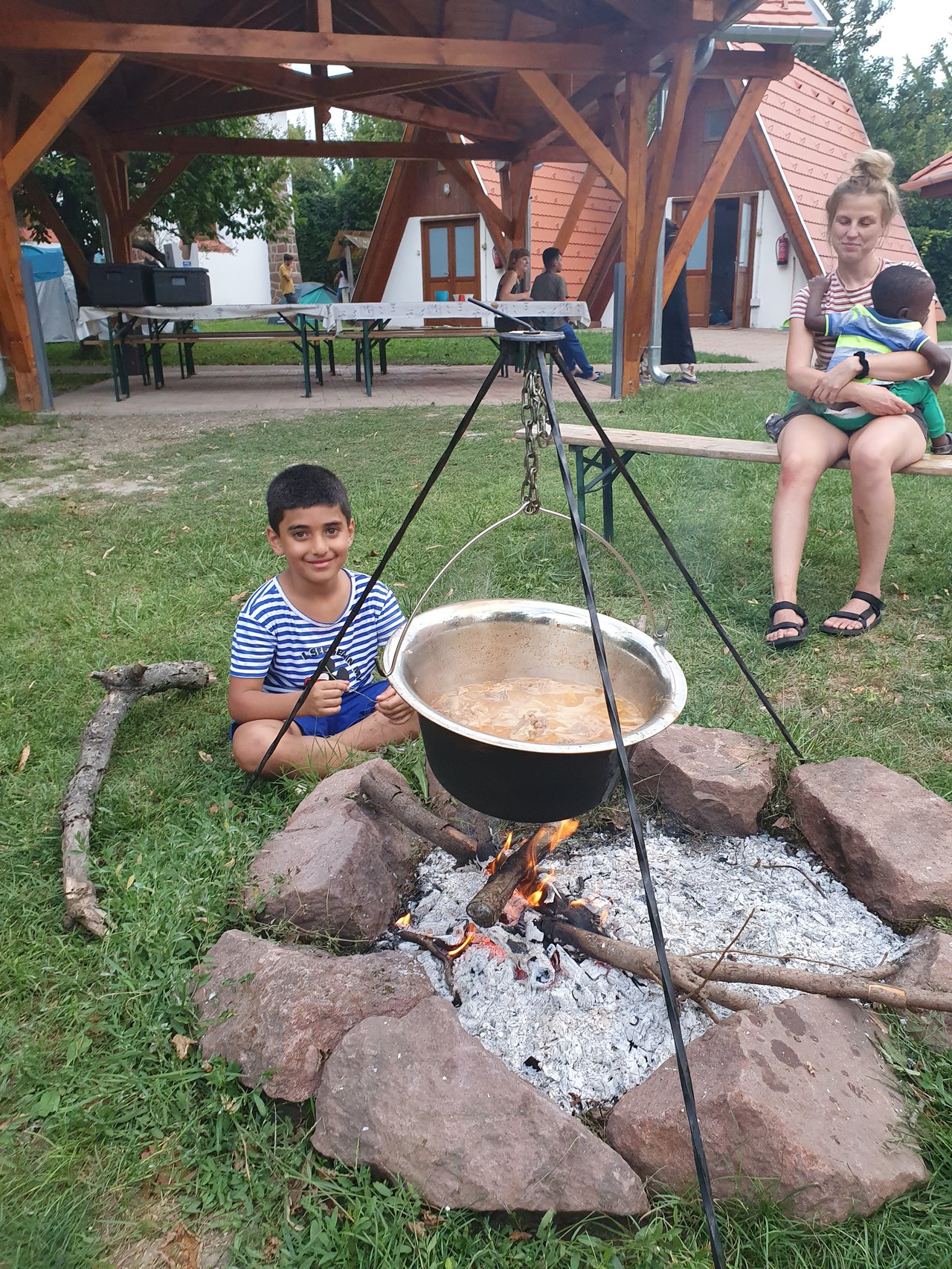 One of the children has his 4th birthday on that day - cake, singing, slow communal breakfast. Then back to the beach, already familiar and cozy. We enjoy the sun and the water, eat some sandwiches on the seaside, go back into the water one more time and play football to dry the water off. We finally take the train home, a train that follows the trace of the Balaton, so we can see it during our way back. I play word-games, storytelling games with three kids on the train and am amazed by how much their Hungarian improved over the summer, thanks to summer camps and regular conversations. Goodbye is always difficult, so we try to put it off for a bit - taking the metro together, not departing until we have to.
The first day of school is coming closer and we definitely had the most beautiful last days of summer.
Get an overview of what RCH in cooperation with Kalunba has been doing for and among Refugees in the last years. Strategy, statements, reports, reflections and more.