At 23 years old Angela Canadey is serving as a coordinator for Kalunba Social Services, a translator for the immigration office, and a substitute member of the Chhurches' Commission for Migrants of Europe (CCME). Originally from Pakistan, her family fled to Hungary because of the threat their Christian faith posed to their livelihood there. Canadey was eight years old when she arrived and because of her young age the big move was less intimidating. She told me, "I did not know much about the traveling part. I only knew that I had to follow my dad and my older siblings. But I knew that we were going to see my mom because my mom moved to Hungary nine months prior to our arrival." Being away from her mother for that time period was incredibly difficult, especially for her younger sister. Her mother was such an important part of her life and many others, leading Women's Bible studies from their home. She mentioned that the women's group, "was open for everyone, anyone could come, even muslim women used to come who were curious about what we were doing and what we were reading." Now Canadey thinks of Budapest as "home" and loves the community she has built and found here.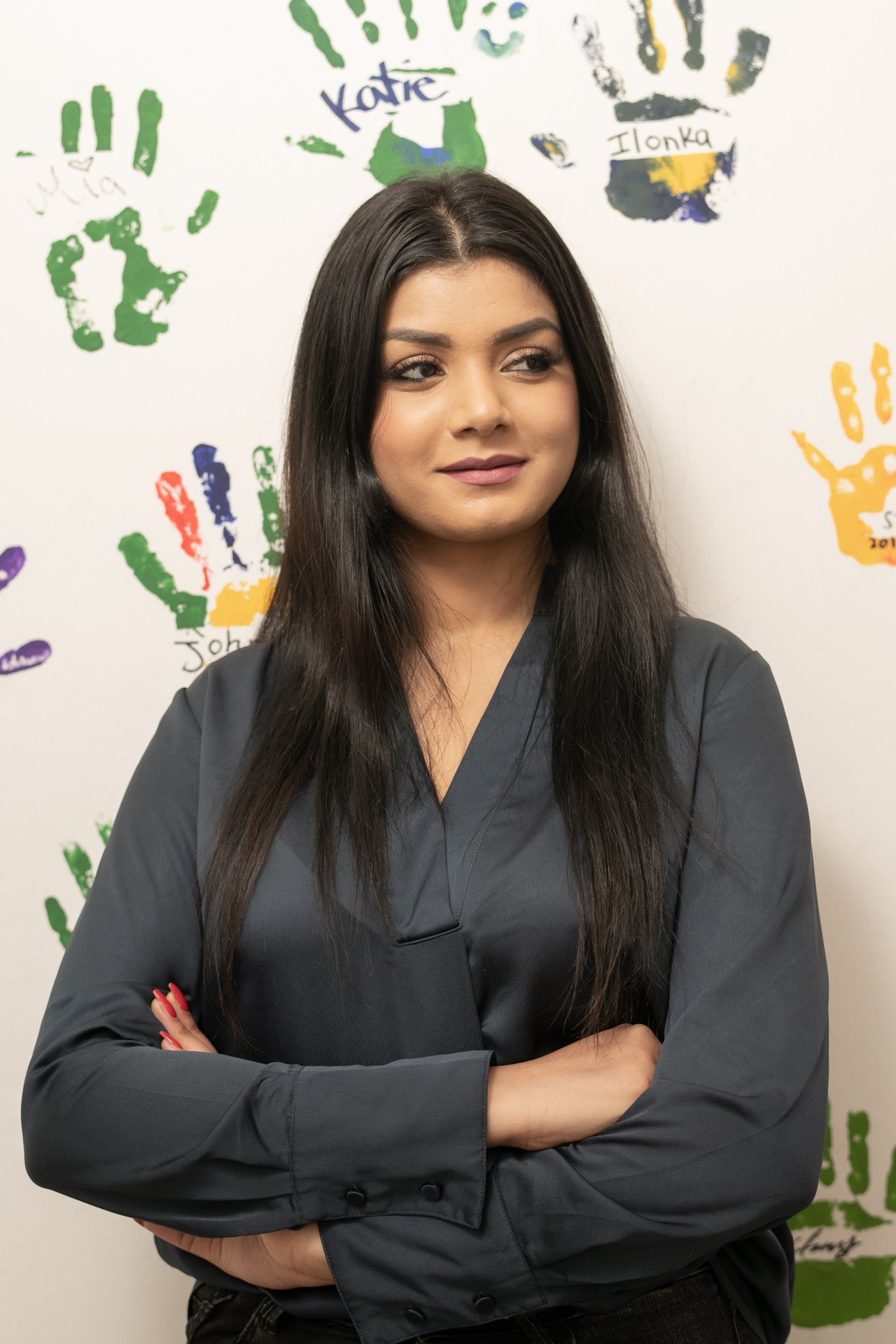 When Canadey's family settled in Budapest she attended school and went to church almost exclusively due to parental restrictions. She expressed the conflicting identity between growing up around European culture but being raised in a Pakistani household. She did not understand the "restrictions" that were given to her then, but later came to understand after much prayer, that just because her family were Christians in Pakistan, Pakistan was (and is) an Islamic nation with an Islamic culture that influenced her family as well. Canadey expressed her desire and interest in helping young women who are coming to Europe as refugees from Islamic countries and experiencing a duality in the culture they are living in and the culture they experience at home. She explained, "This will happen to every girl coming to Europe as a refugee with their parents and it is painful, but if you have the right person to help you or understand you and give you good advice it could be easier because I didn't have anyone like that." Although this experience was challenging, Canadey expressed that she was grateful for her strong foundation in the Christian faith that her family has provided her. The daily ritual of Bible study and prayer growing up has allowed her to remember to put her plans in God's hands and "see miracles every single day."
In her first year studying international relations at ELTE University in Budapest, her family decided to make the move to the Netherlands. Living alone as a young woman was not heard of in her culture until marriage, and she knew that it would be a challenge to stay in Budapest alone. She expressed that she lifted up this struggle to God through prayer and fasting. Two months before her parents decided to move, she got a job as a translator and was still going to school, which provided good reasoning for her parents to let her stay, so she wouldn't have to repeat any courses and exams. Living alone though has been both a joy and a challenge for Canadey coming from a big family that is incredibly tight knit. Especially during the COVID-19 pandemic, she mentioned that most all of her monthly visits to her family have been canceled due to travel restrictions.
With her work as a social worker for Kalunba Social Services and for the Embassy of Pakistan, Canadey began using her God given talent for languages to help people in her community feel more at home. She speaks Urdu, Punjabi, Hungarian, and English fluently. When asked about her thoughts on the importance of language she said, "[you] become very open minded because of the languages you speak... the languages actually show a country's or a nation's culture their mentality. Once you speak their language, you're familiar with their mentality as well, and once you know their mentality you know how to relate or how to talk to them in a way, they understand you."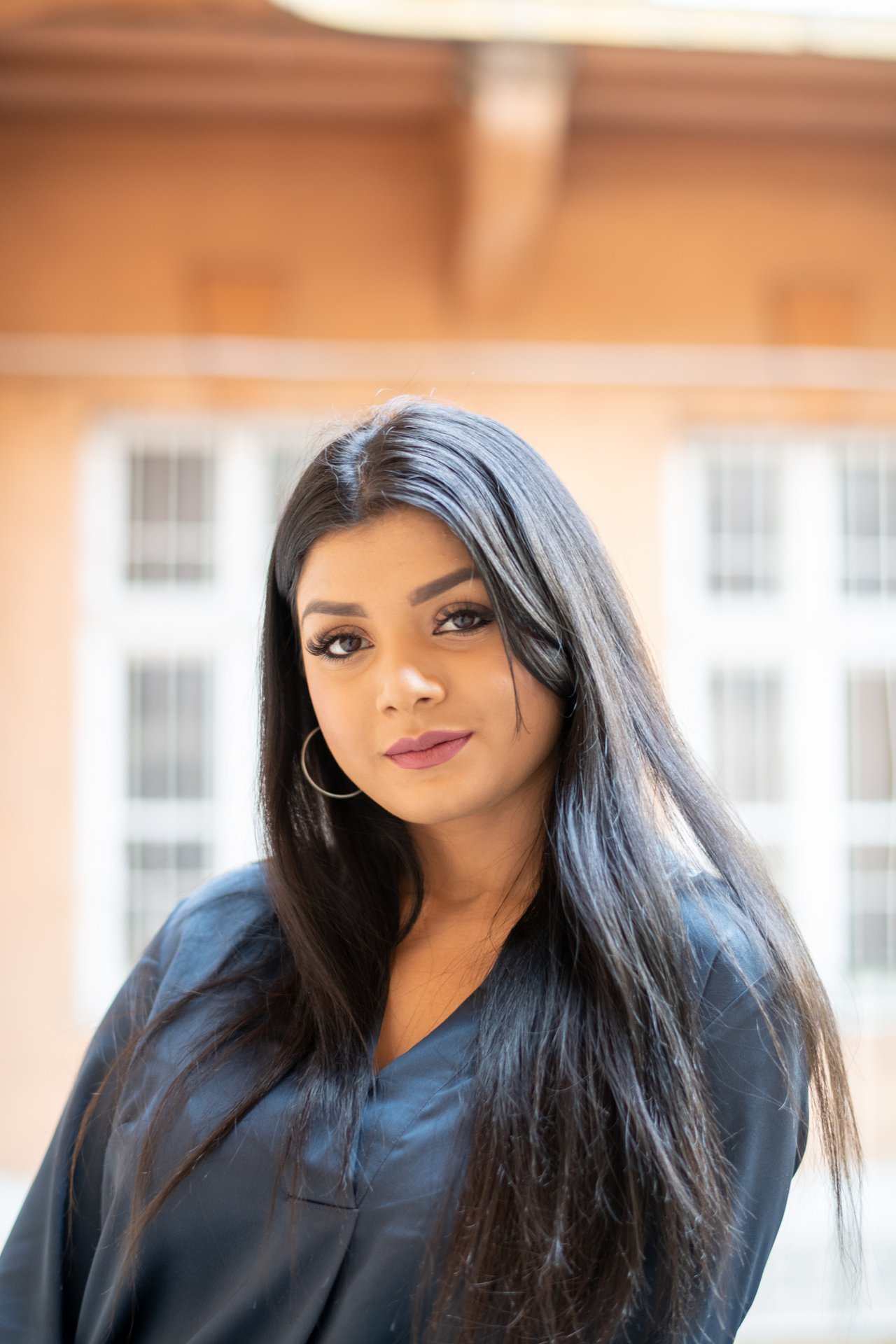 With her new role at Kalunba as a coordinator, Canadey is excited to continue her work doing everything she is capable of to help the refugee community in Budapest. As far as the appointment to substitute member of the CCMW, she stated, "it was actually a huge surprise… it is a huge opportunity." The CCME's mission statement is to work as a collaborative ecumenical organization that will work towards a vision of inclusive and adequate European and national policy for migrants, refugees and asylum seekers based on the Bible's call for every person's dignity and strength in unity. She expressed that although all of the meetings have been virtual since her appointment, she has still gained knowledge from watching how the veteran members work. Canadey stated, "I have a lot to learn, and I have great examples in front of me, and I hope that I will be helpful too." She hopes that soon they will be able to meet in person, so that the obstacle of building relationships virtually can be overcome. As a former refugee, Canadey sees herself as an asset to the conversation concerning forced migration into Europe. She said, "as a refugee you come from a culture and then you meet other people here, and its the same culture, you can relate to them. There are many similarities that we can easily understand them and their suffering... I have also gone through it... And also, the fact that they can speak to someone who speaks their language it brings them comfort too." She will obviously be an incredible advocate for refugees that have experienced similar experiences to her own.
When asked about advice she would give to a young person experiencing a challenging time, she emphasized that we all have been given gifts from God, a calling to do something greater. She said that especially in this time of pandemic we should be using our new-found time to make our dreams a reality. For example, one of Canadey's greatest passions is fashion and starting a fashion line was always a faraway dream until last year. She began to work on her designs whenever she was not working in her other roles, and recently she has completed the collection and is working on finding investors. She believes that miracles will happen if you give your plans up to God, and that following your passions and listening to God is key.
Currently Canadey is not certain about what her future career plans are but she expressed, "[I] am focusing to God to show me what the bigger vision is, for him in my life. And once I can determine that, I would want to take each step toward that big goal every day." She believes that her work with the CCME will lead her to a larger platform of work to serve along refugees and to do something helpful which was not done for her. She hopes that God can show her the gaps of service so that she may be able to fill in the gaps and make the lives of refugees entering Europe more comfortable and peaceful. She is grateful for the opportunities she has with Kalunba and CCME and is curious and excited to see where these opportunities will take her next.
The Churches' Commission for Migrants in Europe (CCME) at its general assembly on 16th October elected RCH's nominee, Ms Angela Canadey, as substitute member of the new Executive Committee. Dóra Kanizsai-Nagy, head of RCH's Refugee Ministry, who served as vice-moderator and ExCo member for two terms retired from the governing body.
Pakistani and Hungarian, but above all: Christian. This is how Angela Canadey - who arrived in Hungary as a refugee with her family - speaks about herself. Since then, she has become a Hungarian citizen, and she currently serves as a member of the refugee integration unit of RCH's Diaconal Office.